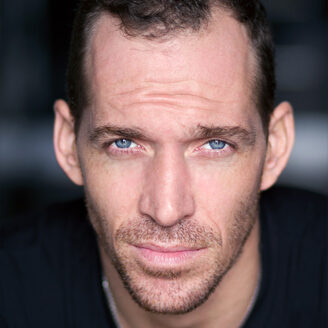 B.C
Hip Hop
Contactez cet artiste
Retour à la liste
Voir le CV
PROFESSIONAL EXPERIENCES
2013 (THE PLACE) gym and dance teacher in cambodia
2012-2013 (LYLA Lagoon Center) Géneral manager in cambodia.
2012 Choreographer for events in cambodia (tiger beer,D.H.L,Milde seven,blue circle..)
2010-2012 (MaMa Zion) owner and creator new bar in cambodia jungle south asia.
2010 ( Le George – Costes Group – Paris ) Floor manager and head waiter.
2008-2007 (La Jetee Plage/Juan Les Pins – L'Eclaireur Shop/Paris) During the all summer, I was in charge of the good running of the bar. Then, starting with the fashion week, I had to manage the bar of the Eclaireur Luxe Shop.
2004-2001 Chai 33 Bercy – Day Floor & Bar manager - Nobu Japonese gastronomic – Bar Manager
La Maison Blanche-La Cantine du Faubourg- L'Etoile- L'hotel Costes Barrio Latino – Head Waiter
2001-2000 (La Samana Meridien – St Marteen ) Floor manager and head waiter
2000-1998 (Le Terroir Restaurant - Paris) Starting as runner, then as a head waiter to finish as the manager, this is where I have learned how to be completely in charge of a restaurant.
1998-1996 (Les Glenans – Correze) During my professional training, at school, I was waiter in this familial pancake restaurant.
DANCING / PERFORMING
Chopard Cannes Movies Festival Summer 2005-2006-2007-2008-2012 – Athenes – Zurich – Alger – Geneve – Gstaad – St Maurice – Kazakhstan – Monaco – Londres - Marbella
Hermes Japon (Tokyo – Sapporo – Osaka) – Paris Inauguration/Seminary Convention Center –Opera Garnier : "Les rares differences"
TEACHING
Cambodia Creator and owner Dancing studio / hiphop Dance Academy and boxing Club/teacher zumba/bodyjam the Place gym phnomphnen/ kid teacher ISSPP-NORTBRIDGE-DESCARTE...
China-Shanghai Caster Dance Studio/ Soul Dancing Studio /Dragon Dance Studio /City Art Center
TV SHOWS
Sea tv- ctn cambodia channel. Dancing show.2012
Miss France 2005 – 2006 – 2008
Miss Libanon 2003
Hit forme M6 Channel 2005
ADVERTISING
Shisheido Cosmetic
Givenchy
Keo Beer - ****L
RFO channel
Nintendo
ARTISTIC TRAINING
Section C (New School Hip Hop) - Vivid Danse Company (Contempory, Hip Hop) - La Baraka Company - International Dancing Company (Jazz, Hip Hop) - Bruno Falcon classes ( Hip Hop)