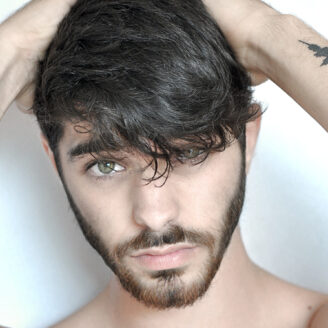 C.L.P
Modern Jazz / Classique
Contactez cet artiste
Retour à la liste
Voir le CV
PROFESSIONNAL EXPERIENCES
2016 La plus belle histoire de tous les temps: le retour des dix commandements".
Fan concert event - Alex&Co. " Disney, Disney Channel.
Pequenos Gigantes" Tv Show. Artistic Director Giuliano Peparini. Canale 5, Mediaset.
2015 "Tu Si Que Vales" Tv Show. Canale 5, Mediaset.
"Amici Maria de Filippi" entering the evening phase of the program working with Giuliano Peparini. Canale 5, Mediaset.
"Nutcracker" RAFFAELE PAGANINI National Dance Company.
2014 "La Carmen" ALMATANZ Dance Company with ROLANDO SARABIA and VENUS VILLA
"Carmina" ALMATANZ Dance Company.
"AIDA of Giuseppe Verdi" at Teatro Greco in Syracuse directed by Enrico Castiglione.
"Amici di Maria de Filippi" works as a dancer competitor. Canale 5, Mediaset.
SCHOOL - EXPERIENCES
He began studying dance at eight years, and has studied dance for 10 years at the school "Les ballets" in Catania, with Sabrina La Causa, Salvo Alicata, Alessandro Caruso, Don Cash, Simone Viola, Biagio Ippolito; attending courses of modern dance, jazz, Caribbean dances, classical, contemporary and hip hop.
During his student years he participated in master workshops with various teachers, including: Giuliano Peparini, Ivan Perez, Veronica Peparini, Erica Sobol, Claudia Rossi, Terry Fox, Lukas Mcfarlen, Mauro Astolfi, Christian Cellini, Luca Amitrano, Tony Stone, Olti, Christopher Ferrari, MoMo, P. Benedetti, Alex Atzewi, Milena Zullo, Mainini, Billo, Damiano Artale, Bruce Michelson, Savina Marasi, Steve the chance, Ambeta, Mosconi, Garrison, Alessandra Celentano and many others.
Simultaneously he participates in many competitions, winning many awards and scholarships; below in the short list.
SCHOLARSHIPS WON BY
"Steps on Broadway" (New York, USA), Company in Chicago of Master Terry Fox, Geneva Academy, "Hamlyn" in Florence,
International Academy of dancing in Florence, and for many of advanced training.
SOME OF THE VICTORIES ARE OBTAINED
2013 National Champion modern in the "We Want You"
Runner-up in modern international competition "Nonsolodanza"
Modern champion in the competition "Sicily DanceChallenge"
2012 Runner-up in modern international competition "The star of tomorrow"
Champion in the modern Grand Prix Dance Festival (F.I.D.)
Runner-up in modern jazz-contemporary in the international competition "Expression Dance"
Runner-up in modern jazz-contemporary with the competition "Young talents!"
2011 Champion in the modern at international competition "Catania Ballet Competition
Third place in modern international competition "Michele Abbate Award" and many others.