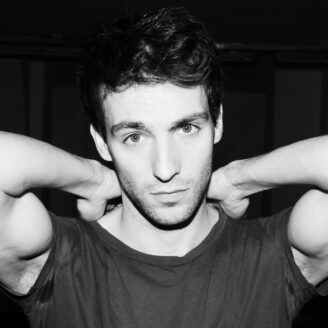 F.C
Classique
Contactez cet artiste
Retour à la liste
Voir le CV
PROFESSIONNAL EXPERIENCE
2014 Dancer on the production of Castor et Pollux au Théatre des Champs Elysées (chorégraphie:Andonis Fonadiakis)
2009-2013 Soloist under the direction of Martin Schläpfer Ballett Am Rhein
Taking parts in : Aluminium from Mats Ek( lamp pas de deux)
Frozen Echo from Regina van Berkel
Baker's Dozen from Twyla Tharp
Frank bridge variations from Hans van Manen
Fearful symetries from Nils Christe
Irreversibel from Teresa Rotemberg
Agon from Georges Balanchine
Martin schläpfer's works
Kunst der fugue,Robert Schumann tanz,3.sinfonie,Marsch walzer polka,Tanzsuite, Neither,Deutsches Requiem,Nacht Umstellt
2006-2009 Deutsch oper am Rhein (director and choreographer :Youri Vamos)
Petite mort from Kylian
Requiem Petr Zuska
Youri Vamos's works ; Carmina Burana,Swan Lake ,Giselle,Cinderella,Romeo and Juliette,Nutcraker,The Rite of Spring.
ARTISTIC TRAINING
2000-2006 CNSM in Paris (Conservatoire National)
Junior ballet repertory : Suite en blanc Serge Lifar/ Rave from Karole Armitage/ Sextet from Thierry Malandain/ Trichromie from Lionel Hoche/ Aunis from jacques Garnier and Quaternaire from Jean Guillaume Bart.
Classical Training : Sergei Soloviev,Alain Debrus,Jocelyn Bosser,Cyril Atanassoff
Modern dance teachers :André Lafonta,Susan Alexander,Florence Vitrac
DIPLOMAS
June 2005 Certificat de danse classique(last years exam of the CNSMDP) mention TB.
Modules of anatomy,music,history of dance and ballet.