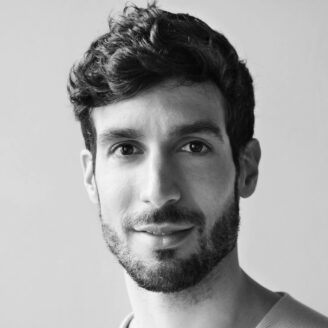 P.G
Classique
Contactez cet artiste
Retour à la liste
Voir le CV
PROFESSIONNAL EXPERIENCES
2015 Elected artist at the Watermill summer program directed by Robert Wilson - New York
Dancer for choreographers Michel Kelemenis, Cindy Van Acker, Da Motus, Davy Brun and Visual Artist Denis Savary in both France and Switzerland.
Fashion shows and commercials : Franck Sorbier, Carven, Lancôme, Sonia Ryckiel, Cartier
Acting project with director Mathieu Roy.
2010 -2015 Dancer at Ballet du Grand Théatre de Genève directed by Philippe Cohen- Switzerland. works by Sidi Larbi Cherkaoui, Emanuel Gat, Benjamin Millepied, Adonis Foniadakis, Dominique Bagouet, Joëlle Bouvier, Joeren Verbruggen amongst others.
2008-2010 Dancer at the Donlon Dance company directed by Marguerite Donlon-Germany. works by Dan Pelleg, Marko E.Weigert, Kurt Joos, Marguerite Donlon.
Personal choreographic works: « Copy Paste » and « No clue »
2006-2008 Dancer at Leipziger Ballett directed by Paul Chalmer
works by Uwe Sholz, John Cranko, George Balanchine, Marco Goecke, Mc Millan
2005-2006 Ballet youth of the Conservatoir National Supérieur de Musique et de Danse de Paris.
works by Carole Armitage, Thierry Malandain, Lionel Hoche.
ARTISTIC TRAINING
2002-2006 Conservatoire national supérieur de Musique et de danse de Paris
1998-2002 Ecole de danse de l'Opéra national de Paris.
DIPLOMAS
Modules of Anatomy, Music, history of dance.